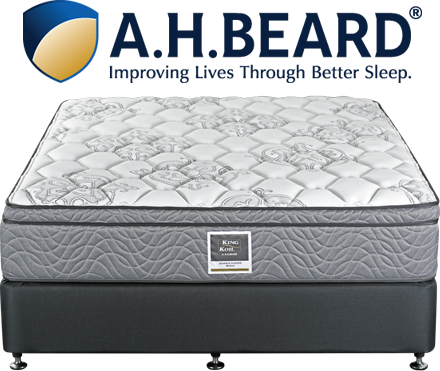 If you're in the market for a new mattress, Pearce's Furniture One is the natural choice, with an impressive range of new mattresses on offer including best selling brand A.H. Beard.
Proudly Australian owned and manufactured, A.H. Beard have been supplying quality mattresses for 120 years, and have a range that's guaranteed to help you find your perfect fit.
Not only are the prices competitive, Pearce's Furniture One are pleased to offer a layby service on their items, as well as providing a delivery service for customers.
With these services and more at your disposal, Pearce's Furniture One are here to make your shopping experience as convenient and enjoyable as possible.
Head in store today to browse the wide range on offer, or give them a call on 02 6352 2000 to find out more.